Broadband Project Development
A high level tech overview covering strengths/weaknesses of the various last mile technologies, both wired and wireless, followed by a panel discussion on broadband projects and partnerships.
Panelists: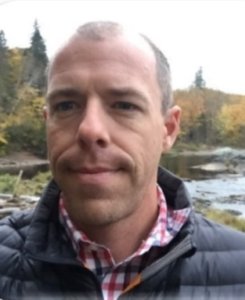 Joe Buttweiler, Director of Business Development, CTC
Joe uses his 17 years of experience working for electric utilities deploying technology systems and infrastructure to assist public sector organizations, utilities and telecommunications companies to provide or partner to provide broadband solutions. Having established two of the most well-known and successful electric-telco partnerships right here in Minnesota, CTC is considered a premier resource for utilities and public-sector organizations interested in deploying Broadband. CTC now works with companies across the United States to help them deploy or structure partnerships to deploy broadband networks. Joe studied GIS at Bemidji State University and holds an MBA from Cardinal Stritch University.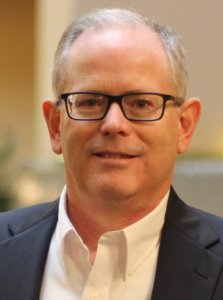 Mark Mrla, Director, Strategy Operations, Finley Engineering
Mark joined Finley Engineering Company in 2008 and works out of the Slayton, MN office. He currently serves as Director of Strategic Operations and is responsible for business development as well as some project management, engineering, budgeting, scheduling and client relations. Mark also coordinates teams and processes for loan and grant applications for various federal and state government programs. Prior to joining Finley, Mark served in various management and technical positions at MidAmerican Energy Company, Gateway, Inc., and owned and operated a private technology consulting company. Mark holds a Bachelor of Science degree in Electrical and Computer Engineering from the University of Iowa, is a certified Project Management Professional (PMP) and is a licensed Professional Engineer (PE) in 13 states.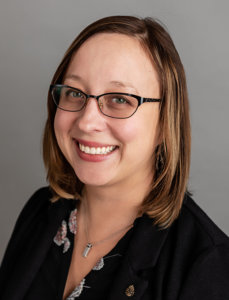 Whitney Ridlon, Community Development Rep., MN Dept of Iron Range Resources and Rehabilitation
Whitney Ridlon has worked in community development for over 15 years in both rural and urban communities. She holds a Masters Degree in Public Administration from Metropolitan State University. Passionate for her home communities on the Iron Range, she moved back home from St Paul in 2014 to work in community development for the Department of Iron Range Resources & Rehabilitation. She has been working to expand broadband into rural areas of NE MN, connect local communities to financial and technical resources, and also administers a variety of community grant programs that encourage community planning, partnerships, and downtown/business revitalization. In her free time she enjoys teaching figure skating, participating in grassroots community initiatives, and spending time with daughter Della, son Wyatt, and husband Josh. Most of all she is grateful to be back home on the Iron Range raising her family and making a positive difference in the communities she grew up in and loves.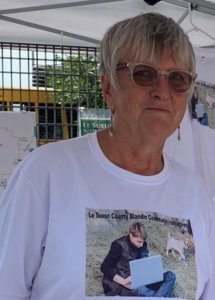 Barbara Dröher Kline, Le Sueur County Broadband
Barbara Dröher Kline is a financial advisor, with experience as a county consultant, human services department head, non-profit director, county coroner, farmer and community organizer. She grew up in Minnesota and lived in Northern California on and off over 30 years, returning to Le Sueur County four -years ago. With her husband, they renovated a 125-year-old farmhouse with horses and standard poodles. They lived in a canyon in the Bay area in a redwood cabin, 3 miles down a 4-mile dead end road into the East Bay Park system with no fire roads in the event of a fire. She led the community effort for fire mitigation partnering with Cal Fire. Her current office is at the farm which initially had frontier dial up, then fixed wireless and a year ago purchased access to broadband fiber. Since March 2018, she has been leading with her county commissioner and support from Blandin, the Le Sueur County Broadband Coalition to extend access to broadband to the rest of our rural county.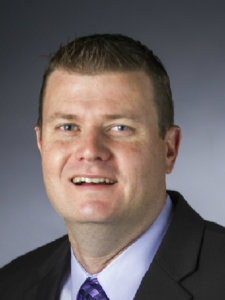 Justin Forde, Senior Director of Government Relations, Midco
As Senior Director of Government Relations for Midco, Justin Forde oversees the company's government affairs team in Kansas, Minnesota, North Dakota and South Dakota, as well as at the federal level. Forde has testified before Congress and speaks frequently about rural broadband and Midco's role in connecting the digital divide. Before joining Midco, Forde worked as regional director for Senator John Hoeven's office, development manager for Bismarck State College and assistant director of marketing for North Dakota State University. He earned his bachelor's degree from Northern State University and his master's degree from Florida State University.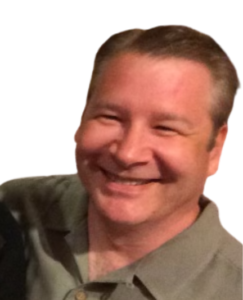 Kyle Moorhead, Founder, Hometown Fiber
Kyle Moorhead's consulting experience blends technical expertise with a community-driven focus. For 30 years the founder of Hometown Fiber worked closely with municipalities, courts, K-12 schools, universities and businesses to solve technology challenges—including the design, construction and maintenance of fiber optic networks. Kyle also worked with broadcasters and ISPs to build, troubleshoot, repair and maintain hundreds of miles of privately owned fiber optic, twisted pair, coaxial and wireless networks.
This work-boots-on-the-ground view provided Kyle and his team direct experience with the multiple technical and financial reasons communities don't often get the internet service they need to thrive.
While a new company, Hometown Fiber is filled with telecommunications industry veterans who tackle broadband challenges from a community's perspective to ensure investments made today give residents and businesses reliable, affordable and fast internet service for years to come.
Moderator: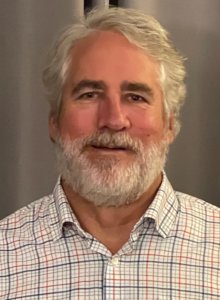 Bill Coleman, Principal, Community Technology Advisors
Bill Coleman supports community economic development and broadband initiatives through innovative training, planning and implementation programs. He was a lead staff with the innovative Minnesota Star City Program before shifting his focus to technology-based economic development. Bill's current clients include community broadband leaders Blandin Foundation and the Benton Institute for Broadband & Society. In community and professional service, he is on the board of PCs for People, an analyst and juror for the Intelligent Community Forum and chair of TEDxMahtomedi.