Image: INVEST EARLY 025
A decade-plus investment in early childhood programming for at-risk children and their families in the Itasca area
In 2005, Blandin Foundation made a 10-year, $1.5 million commitment to this innovative, collaborative effort that seeks to reach children under the age of five who may be at risk of entering kindergarten without the skills needed to succeed in school.
Invest Early™ takes a comprehensive approach to early childhood care and education, connecting the resources of educators, health and human services professionals, family development specialists and others. Services include:
Infant/toddler/preschool programs
Parent education
Adult Basic Education
Mental health support
Wraparound child care
Home visits
Transportation
Invest Early™ is available to qualifying children and their families throughout Itasca County, and works in partnership with local school districts, federal, state and county programs, and nonprofit resources. Sites in Grand Rapids, Nashwauk-Keewatin, Marble and Deer River currently serve more than 250 children.
In 2014, the Foundation renewed its commitment to Invest Early, extending its support by another 10 years and $21 million.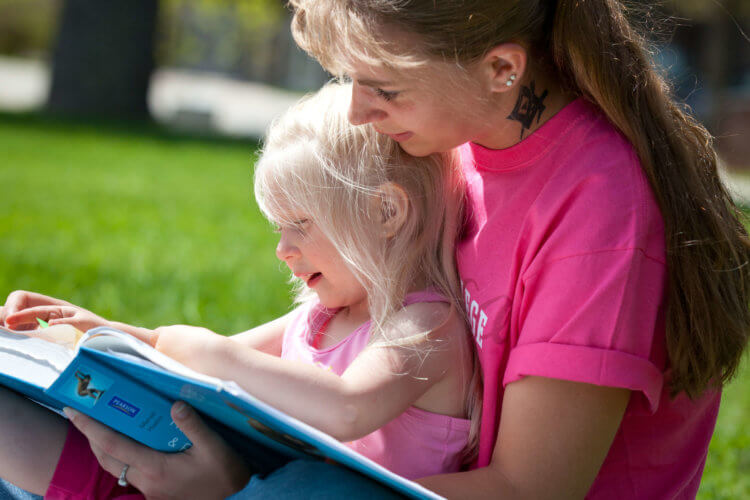 Deer River early childhood program benefits mother and daughter alike Students named class valedictorian have achieved academic success. But Felicia Shadley, valedictorian of the Deer River High School class of 2010, has successfully met more than academic challenges. At 16, Shadley found herself pregnant and in need of a plan to balance school and raise…
Contact Us
Your feedback strengthens our programs. Contact us to share your thoughts. You may also subscribe to our mailing list, or contact the following team members.