In pictures: Education Grants awards ceremonies 2019
Each spring, Blandin Foundation trustees and staff have the honor to attend the awards ceremonies and graduations at our area high schools, to recognize students receiving Blandin Foundation Education Grants.
These awards began 63 years ago, when a local businessman, Charles Blandin, gave 2 students – both women – scholarships to continue their education. He understood then, as we do today, that education is one key to students' strong futures.
This year, we salute the 325 students who received these scholarships, including 129 high school seniors and first-time recipients.
Mr. Blandin — and all of us here at the Foundation — would want you to know that he believes in you, that your success matters, to you, your family and your community. Your future is wide open!
Congratulations!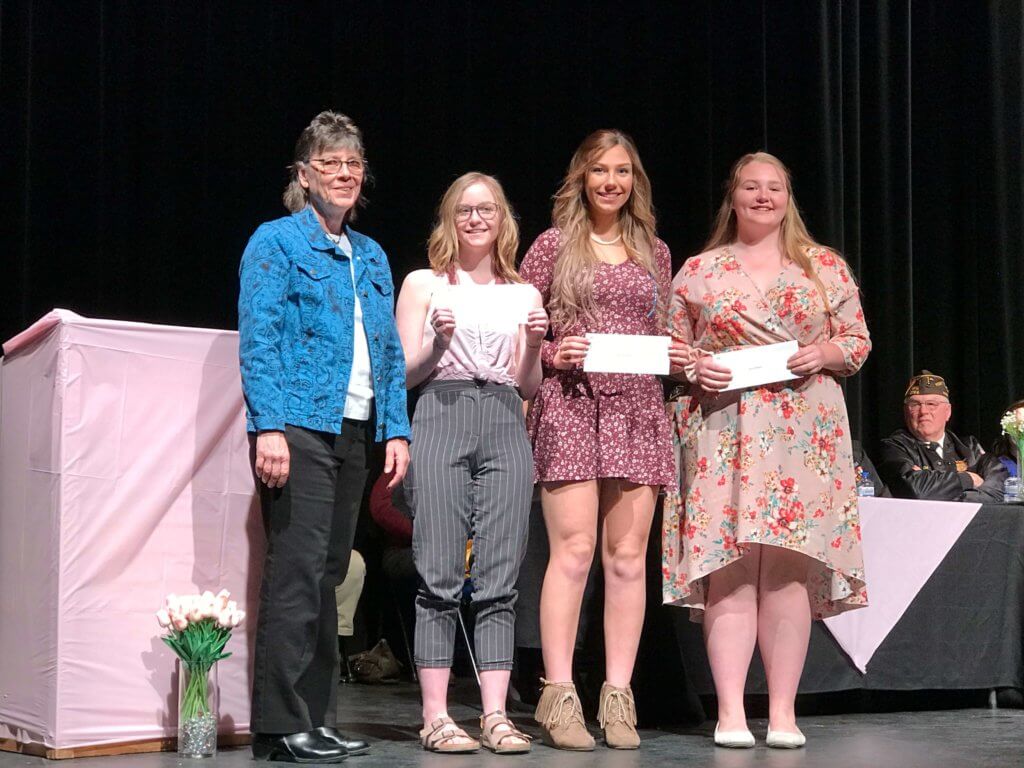 Dr. Heidi Korstad, chair of Blandin Foundation's board of trustees, presented awards to graduates of Bigfork High School.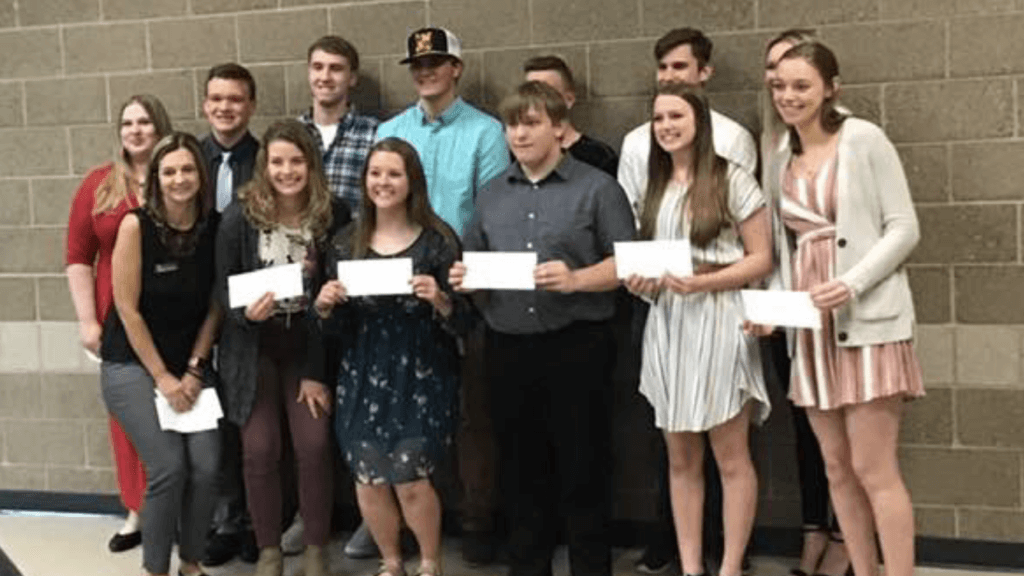 Missy Johnson (front row, far left) presented Deer River High School graduates with Blandin Foundation Education Grants.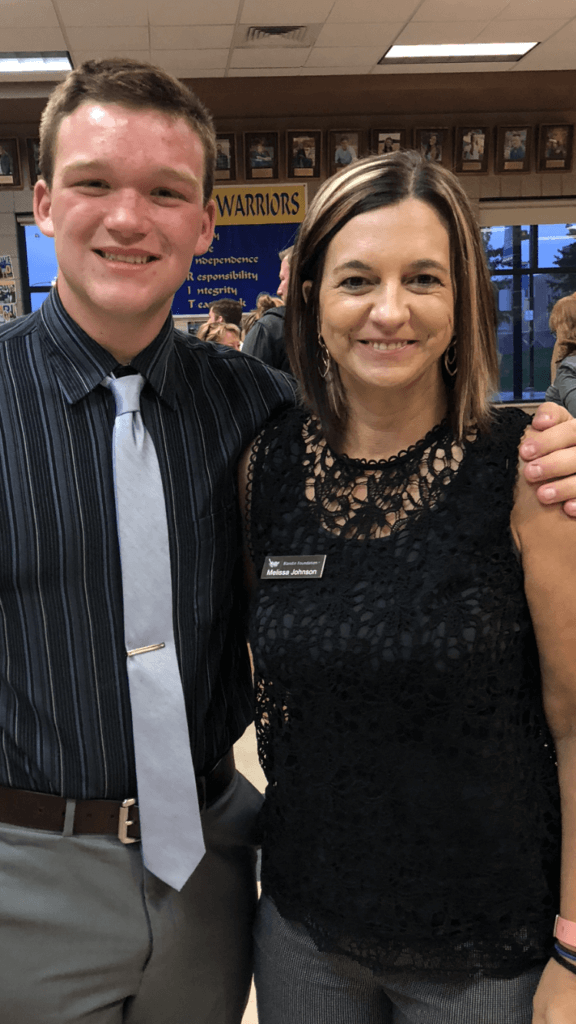 Missy Johnson with Frank Villeneuve, Deer River High School graduate.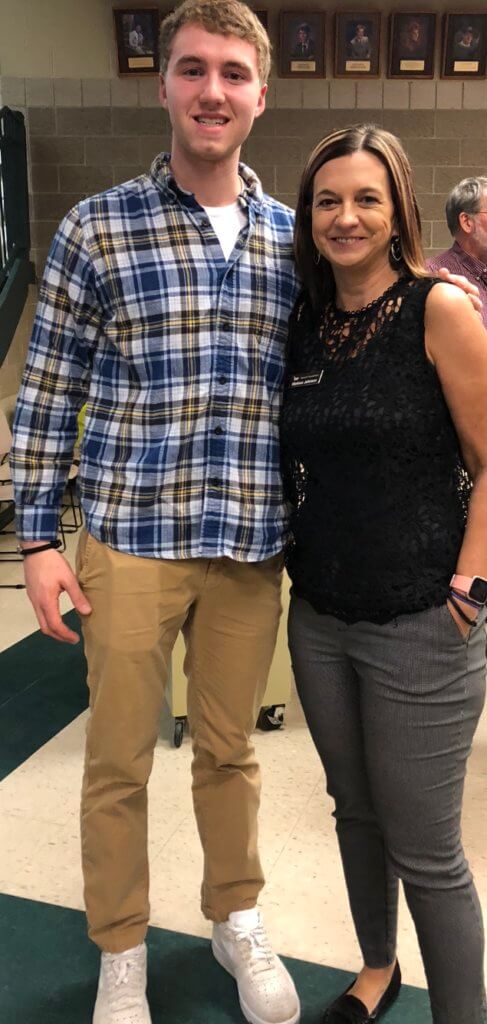 Kyle Shevich greets Missy Johnson after receiving his Blandin Foundation Education Grant.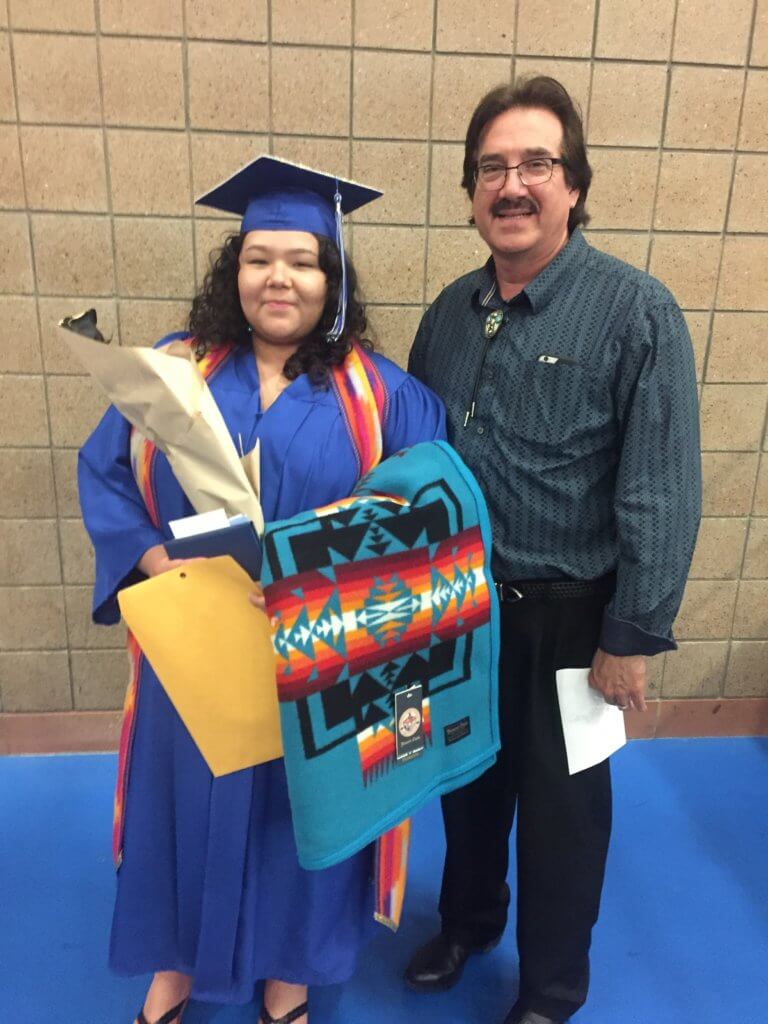 Martin Jennings, Blandin Foundation trustee, presented a Blandin Foundation Education Grant to Hazel Buckanga, Bug O Nay Ge Shig School graduate.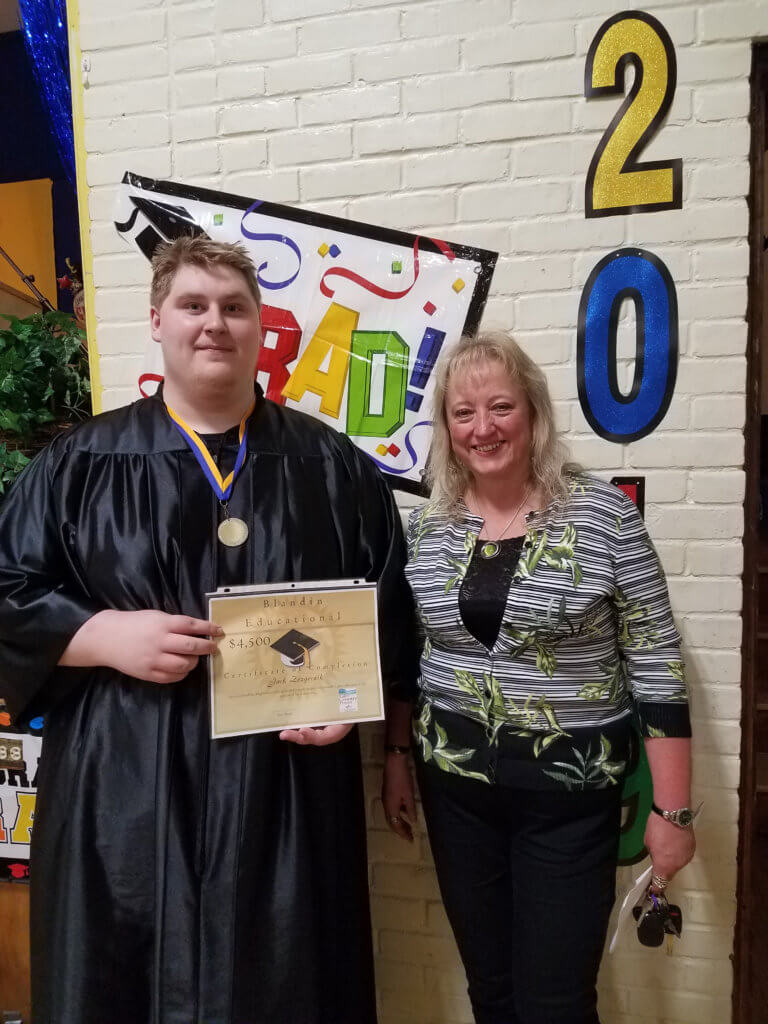 Alice Moren, Blandin Foundation trustee, presented Jack Zozgornik a Blandin Foundation Education Grant at Northern Lights Community School graduation.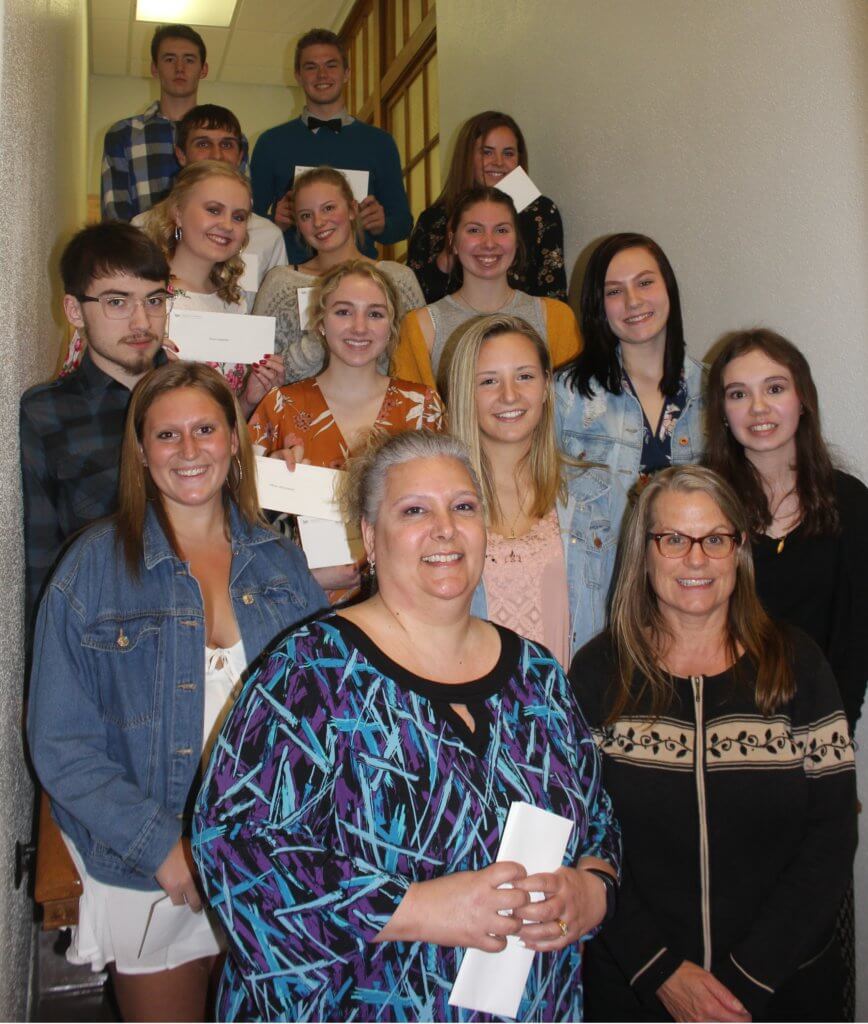 Greenway students who received Blandin Foundation Education Grants gather with Traci Gangl (front row left) and Terri Hertle (front row right), both Blandin Foundation staff, at the school's awards ceremony.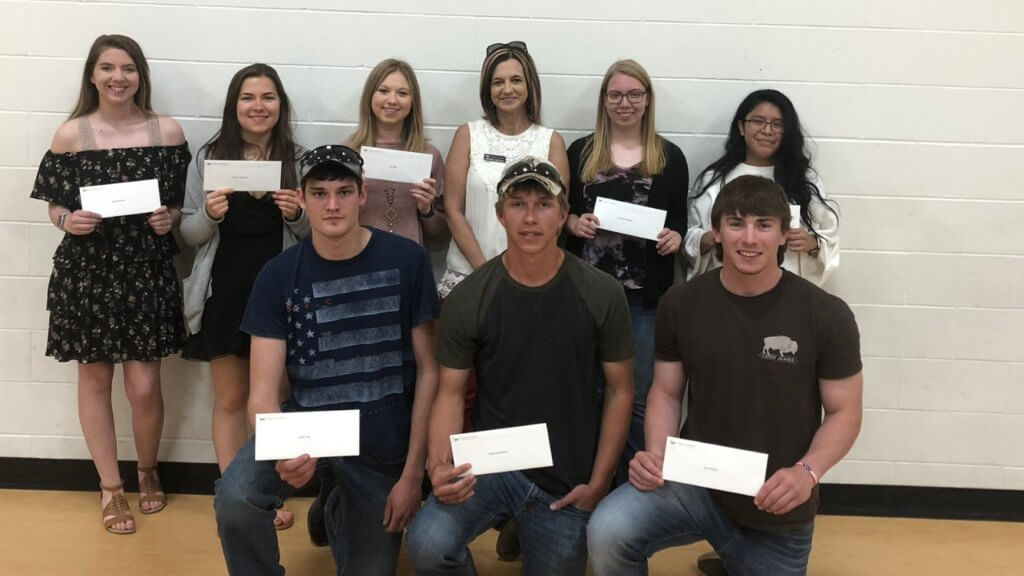 Blackduck students who received awards stand with Missy Johnson of Blandin Foundation (back row third from right).