Image: Blog hero Plant Plate 09 boys dig in
GroundWork
News and ideas you can use to strengthen rural Minnesota communities.
Meeting this Moment: Rural Boost Grants ignite rural doers to action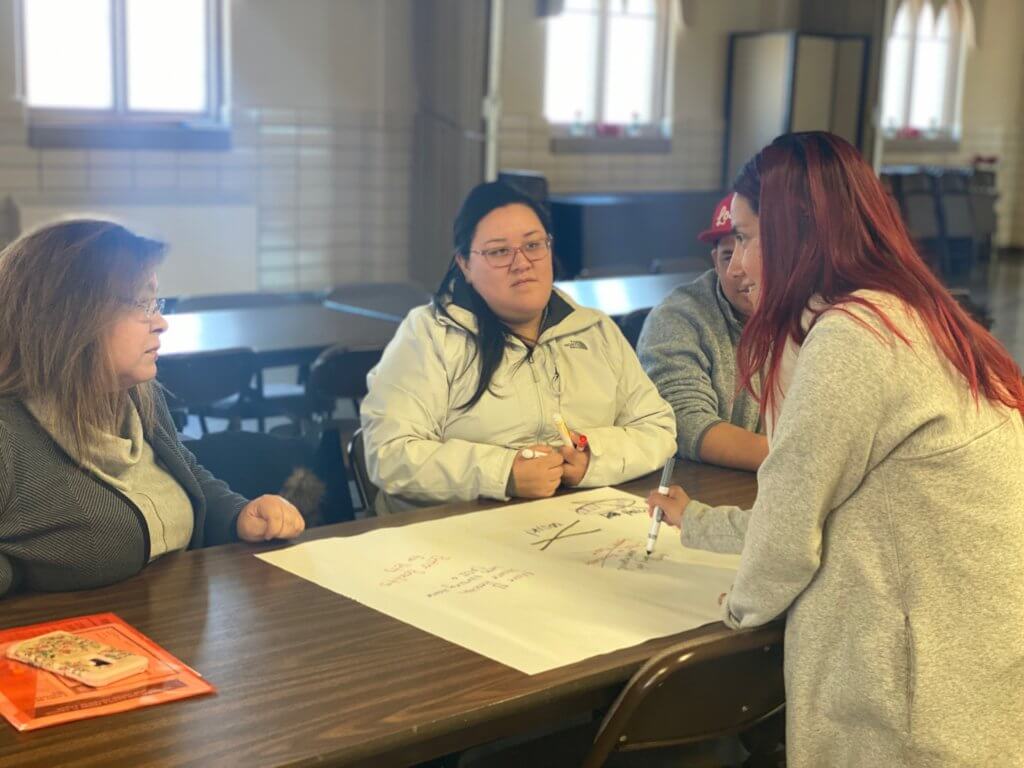 by Alie McInerney Posted in Grants
Rural Minnesota communities are experiencing change at breakneck speed.
The pandemic accelerated the way rural learners, workers and employers are using technology. Aging communities are managing workforce transitions, wealth transfers and housing and healthcare strains. The urgency of the climate crisis is destabilizing economies built on unsustainable industries. Political tensions are driving deeper wedges between neighbors, friends and family.
The piling and swirling of these forces of change are enough to tire anyone out.
And leaders are tired.
But they're also inspired.
"Change is inevitable, but growth is optional," author John Maxwell once said. The Rural Leadership Boost Grants were launched to support local vision and ignite the dreamers and doers ready for growth.
Starting as a back-of-the-napkin idea to help rural communities emerge from the stressors of the pandemic, this new grant opportunity challenged Blandin Foundation's systems and ways of thinking about making grants.
More than 300 Letters of Interest were submitted for funding, far more than anticipated. Based on the type of requests received, we opened three grant rounds for Community Planning, Capital Projects in small towns under 3,000 people, and Creative Placemaking. To better support the many strong requests, the total amount of funding available increased from $1 million to $5.5 million after our board approved an additional $3 million in June and a $1.5 million grant was secured from Margaret A. Cargill Philanthropies.
Rural places often get the short end of the funding stick. Only a fraction of public and private dollars make their way to rural, leaving a big resource gap for communities working for stronger rural futures. When we see stats like only 5 percent of philanthropic dollars and 10 percent of federal small business loan funds go to rural, this creates resource roadblocks to future opportunity. While the leaky pipes intended to bring resources into rural communities need a complete overhaul, Leadership Boost Grants are one way we can spark energy and action toward sustainable rural futures.
This week, we're excited to award the first round of Boost Grants totaling $1.35 million for 26 projects happening across rural Minnesota. You can check out the list of projects here.
We're inspired by the tenacity and grit of these leaders stepping up to move their communities forward. Congratulations!
Sign Up for E-News
Subscribe to our periodic newsletter for updates and opportunities about vibrant rural Minnesota.