Image: Blog hero Plant Plate 09 boys dig in
GroundWork
News and ideas you can use to strengthen rural Minnesota communities.
From zero to 100: Red Lake leaders achieve complete census count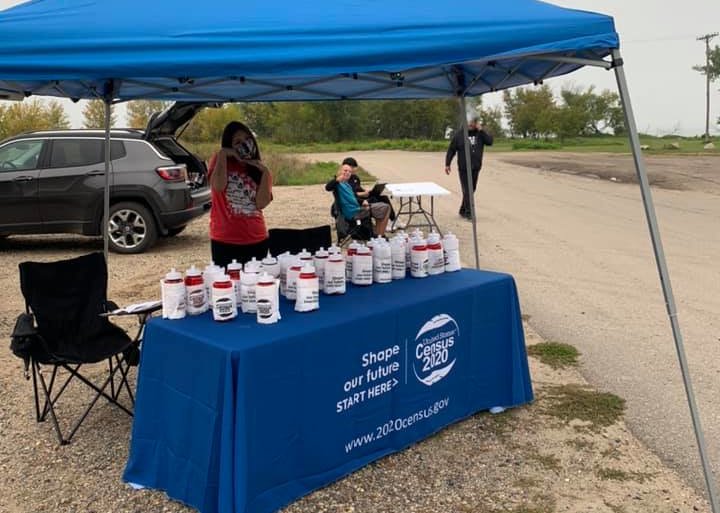 Red Lake leaders set up drive through stations to assist tribal members in filling out their census forms.
by Alie McInerney Posted in Rural Capacity Building
In 2010, less than five percent of Red Lake residents responded to the census. Knowing that the funding impacts of a low count would hit hard in their community, the Red Lake Economic Development & Planning (RLEDP) department was tasked with coordinating efforts to get the word out early about Census 2020. Liz White rolled up her sleeves to lead the department's efforts with assistance from Sarah White from the Tribal Secretary's Office.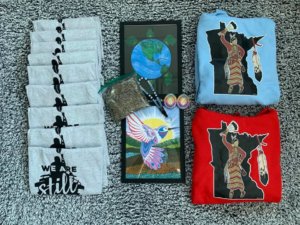 They started engaging community right away with a census challenge, where residents would screenshot and email their questionnaire complete form to be entered into prize drawings for items like beadwork, T-shirts and chairs.
Their challenge didn't have the participation numbers they'd hoped for, so they switched up strategies. They opened drive through stations at community centers across the reservation where members could complete their census form and enter a prize drawing.
The drive through stations helped increase the response rate incrementally, but it still hovered around 8.3 percent (self-response).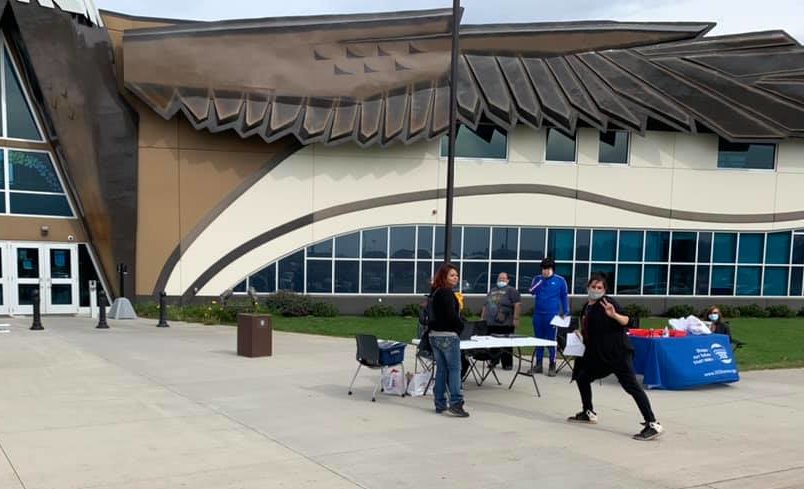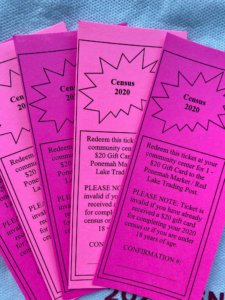 With one month left to go until the deadline, these two young leaders helped move forward two important actions to boost the count. After approaching the Red Lake Tribal Council to seek help for census response, the Council approved a resolution that each tribal member would receive a $20 gift card for completing their 2020 census. The Tribal Chairman also authorized off-reservation census enumerators to come on tribal land to door knock. The reservation borders had been closed due to COVID-19. Each census enumerator was paired with a tribal member who rode with them in the car and approached houses first to make introductions and put the tribal members at ease.
Although challenges existed, with the support of Tribal leaders, various organizations and the community, the Red Lake Band of Chippewa Indians (Red Lake Nation) completed the US Census 2020 with a 100% completion rate!
"This work was for the people," said Sarah White. "Leading courageously means not being afraid to take the initiative for our community, because it benefits our community. Whenever we would get stressed or tired, because we put in a lot of hours, our constant reminder was that it was for the people."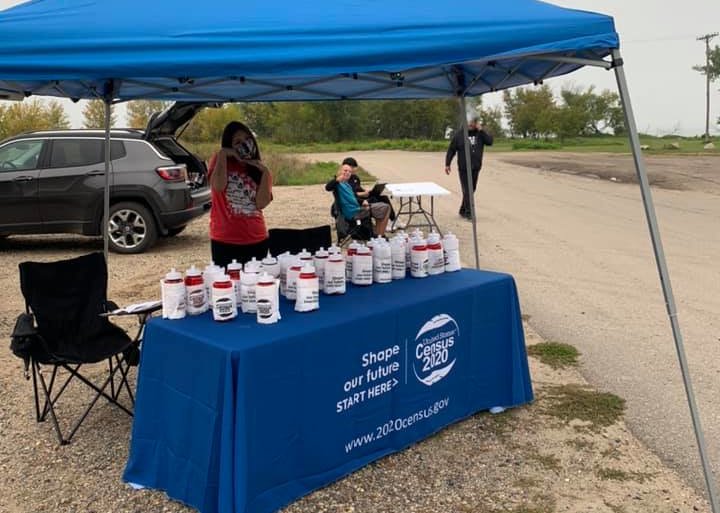 Sign Up for E-News
Subscribe to our periodic newsletter for updates and opportunities about vibrant rural Minnesota.