Welcome and Tone Setting – Wednesday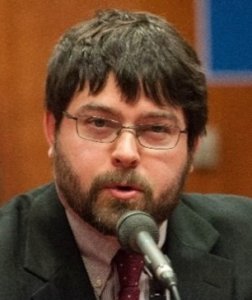 Christopher Mitchell, Director, Community Broadband Networks initiative, Institute for Local Self-Reliance
Christopher Mitchell is a leading national expert on community networks and Internet access. On a day-to-day basis, Mitchell runs MuniNetworks.org, the comprehensive online clearinghouse of information about local government policies to improve Internet access. He hosts the Community Broadband Bits podcast as well as the live Connect This! Show, which airs on YouTube and Facebook. He was honored as one of the 2012 Top 25 in Public Sector Technology by Government Technology, which honors the top "Doers, Drivers, and Dreamers" in the nation each year. Mitchell earned a Master's degree in Public Policy from the Hubert Humphrey Institute of Public Affairs at the University of Minnesota and a Bachelor's degree in Political Science from Macalester College. He is also a professional sports photographer, shooting regularly for the University of Minnesota's Golden Gophers and other clients in Minnesota.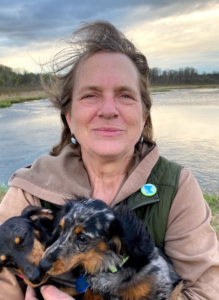 Bernadine Joselyn has served as director of Blandin Foundation's Public Policy and Engagement program since 2001. Here she leads efforts to facilitate the building of knowledge and catalyze community action around issues and opportunities that align with the Foundation's mission of strengthening rural Minnesota communities, especially the Grand Rapids area.
Beginning in 2003 she has led the foundation's broadband programming in rural communities across the state. She represents rural communities on the Governor's Broadband Task Force.
A native of Minnesota, Bernadine has a master's degree in international affairs and a certificate in advanced Soviet studies from Columbia University. Bernadine spent the first 15 years of her professional life in Soviet (and then post-Soviet) Affairs. She served seven years as diplomat with the U.S. Department of State, where —  after an initial tour in New Delhi, India — she was assigned to Moscow, Russia, and Washington, D.C., focused on the U.S.-Soviet/Russian relationship. After the collapse of the Soviet Union Bernadine left the diplomatic corps to work on international academic and cultural exchange programs with the International Research & Exchanges Board (IREX) and subsequently the Eurasia Foundation, where she oversaw a $5 million annual grant program.
In 2000 Bernadine returned to Minnesota to complete a second master's degree in public policy at the University of Minnesota's Humphrey Institute.