Welcome and Tone Setting – Tuesday
October 12, 2021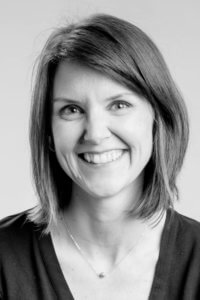 Tina May currently serves as the Chief of Staff and VP of Rural Services for Land O'Lakes, and leads the rural initiatives for the cooperative, including the American Connection Project.
Prior to her time at Land O' Lakes Tina worked in multiples roles in government on agriculture and food policy, as a Silicon Valley executive, and co-founder of the first ever Washington, D.C. based lobbying firm to incorporate as a Public Benefit Corporation.
While in government, Tina served as a political appointee for President Obama, first as the Legislative Director for USDA, then in the second term as Chief of Staff to U.S. Department of Agriculture Deputy Secretary Krysta Harden where she managed the departmental implementation of the 2014 Farm Bill. Tina served on the staff of the U.S. Senate Committee on Agriculture, Nutrition and Forestry during both 2008 and 2014 Farm Bills. She was the policy director during the 2014 Farm Bill where she shepherded the conservation, forestry, and international development work for the Committee.
Tina started her career as an international grain trader and logistics coordinator with The Scoular Company in Minneapolis, Minnesota. She hails from a family farm in Stacyville, Iowa and has degrees from the University of Minnesota and the University of London. Tina lives in St. Paul, Minnesota with her husband and three young boys and they get down to the family farm every chance they get.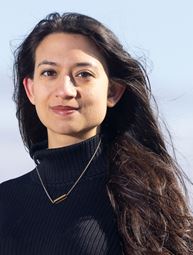 Benya Kraus, Executive Director, Lead for Minnesota
Benya calls home a fusion of Waseca, MN and Bangkok, Thailand. Searching for a pathway back to serve in her rural hometown after graduating from Tufts University in 2018, she realized that little infrastructure and cultural narrative existed to bring young talent back to small towns, rural, and economically distressed urban communities – particularly to engage in public service. She went on to co-found Lead for America, a national nonprofit that supports young talent in returning to their hometowns through two-year paid fellowships with the mission of catalyzing community renewal and strengthening our public institutions. Supported by the Bush and McKnight Foundations and ServeMN, Benya has returned home to Minnesota to launch Lead for Minnesota – the next state affiliate headquartered in her hometown of Waseca, where she supports homecomers across 30 rural communities in Minnesota, and over 200 nationwide. This summer, she helped spearhead the launch of the American Connection Corps in partnership with Land O'Lakes, supporting 50 Fellows across 16 states to provide local coordinating capacity to broadband efforts. In addition to Lead for America, Benya was appointed by Governor Walz and Lt. Governor Flanagan to the Minnesota Young Women's Cabinet and most recently the Governor's Workforce Development Board, and is involved in her hometown community as a board member of the Waseca Area Foundation, where she is helping to develop a rural entrepreneurial ecosystem in Waseca.