Office Hours: Broadband Mapping
A Citizens' Broadband Map: Speed Testing Initiatives in Washington and Minnesota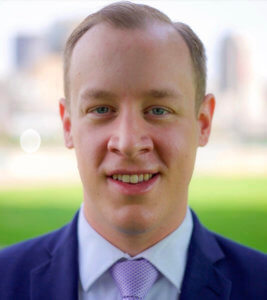 Nathan Zacharias is the Project Manager for the Minnesota Speed Test Initiative. He has been with the Minnesota Rural Broadband Coalition for 3 years and currently serves as their Government Relations Liaison. His previous experience also includes work at the Minnesota State Senate and the U.S. Senate in Washington, D.C. He holds a B.A. in History from Saint Cloud State University and an M.A. in Contemporary Political History from the University of Connecticut. Nathan considers expanding broadband one of the most important issues facing the state in the coming months and years.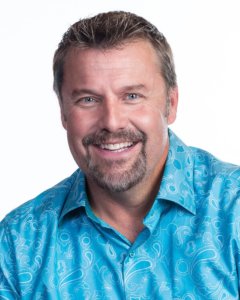 Russ Elliott is the Director of the Washington State Broadband Office. Prior to his role in Washington, Russ stood up the Wyoming State Broadband Office where he developed innovative tools to quantify broadband needs for the state. Russ has 25 years of C-level leadership including 12 years building and running and eventually selling western Colorado's largest independent ISP/CLEC. Services included fiber, copper, licensed and unlicensed wireless delivered over the very rural parts of western Colorado and northern New Mexico. Russ has sat on state boards and led regional telecommunication organizations.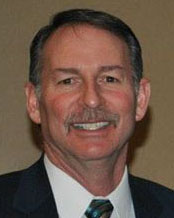 Steve Giorgi is the Executive Director of the Range Association of Municipalities and Schools (RAMS). Steve was born and raised on the Iron Range, a graduate of Mt. Iron High School and Vermilion Community College. He worked at US Steel Minntac for 10 years, is a proud retired member of Local 1938, and former school board director for Mt Iron-Buhl District #712. He spent 27 years at AFSCME Council 65 and retired as the Associate Director for the Council. He is also a member of the Governor's Task Force on Broadband, Executive Board Member of the MN Rural Broadband Coalition, and tireless advocate for the expansion of broadband in rural Minnesota. He has been married for 39 years to Delanie, has two children—both teachers—and is a proud grandpa of 3 beautiful and talented grandchildren.

Glenn Fishbine is the CTO of GEO Partners and focuses on GEO's software platform and performs some of the analytics provided to end-users. He is proficient in multiple technologies including software, biometrics, optics, and electronic manufacturing. He has worked on projects in the USA, Indonesia, and Japan (with NEC). He has startup through IPO experience, founding Digital Biometrics, Inc., the first commercially successful biometric company (NASDAQ: DBII, now a subsidiary of Sagem). He has 13 patents and multiple fiction and nonfiction books to his credit. He graduated from the University of New Mexico with a BA in Political Science and Economics in 1973 and from the University of Minnesota with an MA in Political Science in 1976.
Return to Digital Office Hours Lineup