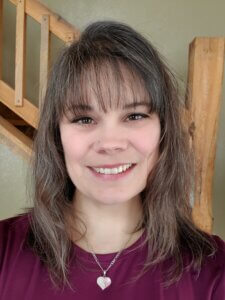 As the Foundation's scholarship outreach coordinator, Jen is responsible for the day-to day operations of the scholarship program and serves as the first point of contact and ongoing resource to applicants. She also reviews policies and procedures to support the continuous improvement cycle for the scholarship program.
Jen is a lifelong resident of the Deer River area. She returned to college as a nontraditional, first-generation student and holds a bachelor's degree in organizational leadership with a concentration in human services from Bethel University. She is currently studying for her master's degree in applied child and adolescent development at the University of Minnesota.
Jen has been a longstanding 4-H volunteer and serves on the board of directors at Northland Counseling Center. She has served in a variety of volunteer roles supporting youth and loves to help young people discover and achieve their goals.