Jenna Ihle
Scholarships Data Specialist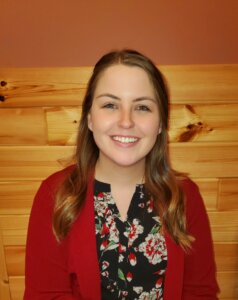 As a member of the foundation's information systems team, Jenna is responsible for the administration of all scholarship program data. This includes reviewing application data, ensuring accuracy and confidentiality, developing data reports, generating automated communications, and coordinating with educational institutions throughout the scholarship cycle. She works closely with the finance team on processing and verifying scholarships as well as assisting with other aspects of award process.
Jenna earned her bachelor's degree in engineering from Iron Range Engineering, a satellite program of Minnesota State University, Mankato. She grew up in Hill City where her family has owned a small business for over thirty years.
Jenna looks forward to advocating for the youth in our community by providing support, ideas and direction with the data collected. She believes that if a student is willing to obtain a higher education, they should never be deferred due to finances. Jenna understands that a student's education should hold the utmost value because investing in them is investing in the future of our community.