Image: BRCLP-banner_2020-1
Blandin Reservation Community Leadership Program
BRCLP has provided leadership training to more than 600 leaders in 11 Minnesota Indian Reservations since 2001.
In 2001 the Blandin Reservation Community Leadership Program (BRCLP) was created specifically for Minnesota reservation communities. To date, more than 500 American Indians have graduated from BRCLP. Alumni come from all walks of life reflecting the diversity of our reservation communities.
BRCLP is offered on a schedule that brings together community leaders from intentionally grouped reservation communities. We ask that participants commit to a week of relationship building and learning in a retreat environment before attending a follow-up workshop near their home community.
Current and Upcoming BRCLP Training
There are currently no upcoming events.
What makes BRCLP unique?
BRCLP is a thoughtfully crafted training opportunity that provides deeper learning about individual and community strengths, and techniques for building social capital and mobilizing resources and power within the framework of Native American cultures, both Ojibwe and Dakota. It aims to leverage leaders' personal strengths and community assets they can rely on and grow forward from.
Program Overview
Living and working in a retreat environment fosters healthy relationships among participants that enable them to go home and work together more effectively. Individuals who are 21 years of age or older and interested in attending BRCLP are asked to submit their application with other potential participants by selecting the training that represents their community.
Seven Days of Training
Our inclusive approach is developed by a team of people with backgrounds in sociology, psychology, communication, adult and leadership education, government, and community and business development. The curriculum, and its training, is always evolving to reflect current rural developments.
The action-oriented curriculum covers a full range of topics, including these and others:
Acknowledging gifts and resilience
Community strengths analysis
Building social capital across personality preferences
Mobilizing the power and resources to get things done
Working effectively in small groups.
Residential Retreat — (5 days)
The residential retreat is not a workshop or seminar. It is a "break in the action" – a time to step back and look forward – to learn, reflect and talk candidly in a comfortable, confidential environment about what is happening, or not happening, in community life. All BRCLP retreats are held at Sugar Lake Lodge south of Grand Rapids, MN.
Workshop — (2 days)
In the Workshop, participants get an opportunity to look at peacemaking as a community leadership tool and to reflect on the gifts and skills covered in the residential retreat. This second day ends with a commencement ceremony to celebrate participants involvement in BRCLP.
To learn more about the program contact the Recruitment Manager.
Apply
Individuals who are 21 years of age or older and interested in attending are asked to complete the application online, or by filling out a printed copy. To find both applications and instructions, click the BRCLP event with your community listed in the "Current and Upcoming BRCLP Training" area above.
If you have any trouble please call Becky Adams at (218) 327-8736 (direct) or (218) 259-1192 (mobile).
Blandin Foundation Leadership Programs does not and shall not discriminate on the basis of race, color, religion (creed), gender identity, gender expression, age, national origin (ancestry), disability, marital status, sexual orientation, or military status, in any of its activities or operations. These activities include, but are not limited to, selection of volunteers including program participants and vendors, and provision of services. We are committed to providing an inclusive and welcoming environment for all members of our staff, participants, volunteers, independent contractors, and vendors.
Contact Us
Your feedback strengthens our leadership programs. Contact us to share your thoughts. You may also subscribe to our mailing list, or contact the following Leadership team members.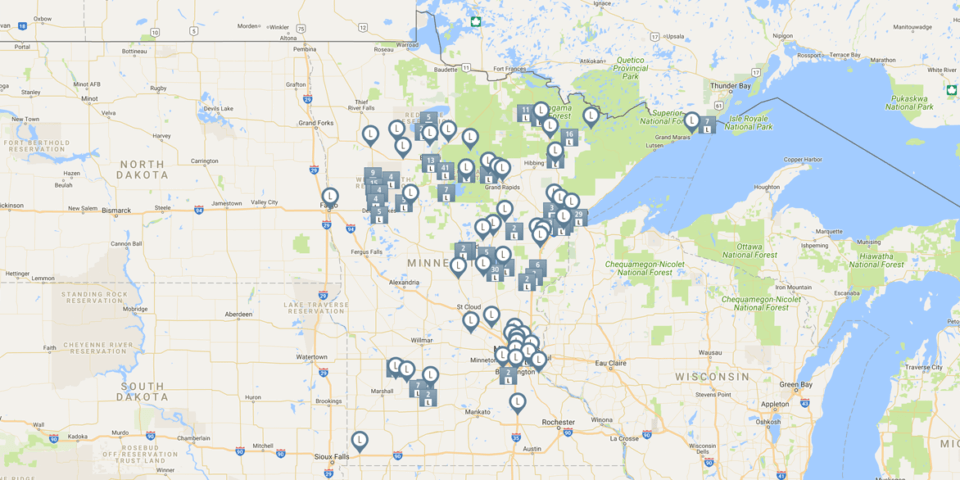 Spot Us
Over 7,000 BCLP alumni, more than 600 BRCLP alumni, and countless community leaders who have been a part of our three most recent programs.