Image: BCLP-banner_2020-1
Blandin Community Leadership Program
BCLP is designed to develop and sustain healthy community by building on community strengths.
Healthy community is a place to live where all people can meet their economic, social, physical, cultural and spiritual needs, work together for the common good, and participate in creating their future.
Since 1985, the Blandin Community Leadership Program (BCLP) has trained over 7,000 leaders who reside in approximately 600 Minnesota rural communities.
BCLP asks participants to commit to a week of relationship building and learning in a retreat environment before attending follow-up workshops in their home community.
Current and Upcoming BCLP Training
There are currently no upcoming events.
What makes community leadership different?
Community leadership is different from organizational leadership. It is more complex, requiring different skill sets. Within this context of leadership, how things get done in community is as important as what gets done. Energy builds as people see new possibilities in themselves, in one another and in their community. The Blandin Community Leadership Program is centered on three core competencies:
Framing
The creation of shared meaning about issues affecting community health that influences action choices.
Social Capital
A network of relationships for getting things done for a healthy community.
Mobilizing
Engaging enough people, resources, and power to get the job done.
Program Overview
Living and working in a retreat environment fosters healthy relationships among participants that enable them to go home and work together more effectively. Foundation staff selects communities to participate in the seven-day program – a five-day intensive residential retreat and two follow-up workshops – based on your community's expressed desire and readiness.
We help form a local Recruitment Committee and select 24 emerging and established leaders (who must be 21 years of age or older) who collectively reflect this profile:
Actively involved in community life
Credible and open-minded
Open to risk-taking
Passionate about their community's future
Willing to work collaboratively to promote healthy community
Seven Days of Training
Our inclusive approach is developed by a team of people with backgrounds in sociology, psychology, communication, adult and leadership education, government, and community and business development. The curriculum, and its training, is always evolving to reflect current rural developments.
The action-oriented curriculum covers a full range of topics, including these and others:
Interpersonal Communication
Conflict Management
Community Power Analysis
Community Mobilization
Building Social Capital across Personality Preferences
Working Effectively in Small Groups
Residential Retreat — (5 days)
The residential retreat is not a workshop or seminar. It is a "break in the action" – a time to step back and look forward – to learn, reflect and talk candidly in a comfortable, confidential environment about what is happening, or not happening, in community life. The retreat offers an opportunity to establish individual development goals and to work on a Going Forward team. All BCLP retreats are held at Sugar Lake Lodge south of Grand Rapids, MN.
Both workshops will be held near the cohort's community. They give participants an opportunity to reconnect with the entire group and further their learning.
Workshop I: Mobilizing for Effective Community Action
Participants will learn and use tools to mobilize others for effective action. Including working across differences in their community.
Workshop II: The Reflective Leader
Participants will continue to learn and use tools for mobilization. They will also identify changes coming to the community and learn critical skills around change to help navigate them. This workshop closes with a graduation ceremony to which all local alumni are invited.
Apply for BCLP
The first step is to complete the community inquiry form and identify which program you are interested in.
Once this form is complete and we are sure we can serve your community we will provide more information on how you can complete the next steps that follow:
Inviting voices from the diverse dimensions of your community to be a part of the application process.
Facilitating a group conversation to gather information for your application.
Submitting the application on behalf of your community.
Connecting with our recruitment team to learn more about program availability and applicant recruitment process.
Blandin Foundation Leadership Programs does not and shall not discriminate on the basis of race, color, religion (creed), gender identity, gender expression, age, national origin (ancestry), disability, marital status, sexual orientation, or military status, in any of its activities or operations. These activities include, but are not limited to, selection of volunteers including program participants and vendors, and provision of services. We are committed to providing an inclusive and welcoming environment for all members of our staff, participants, volunteers, independent contractors, and vendors.
Discover what makes BCLP special
BCLP Case Study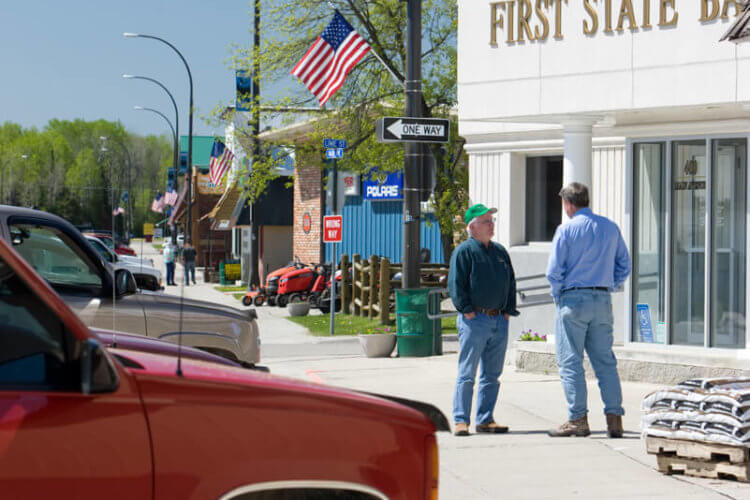 North-central Minnesota community leaders reframe community, builds trust and leverage strengths
Contact Us
Your feedback strengthens our leadership programs. Contact us to share your thoughts. You may also subscribe to our mailing list, or contact the following Leadership team members.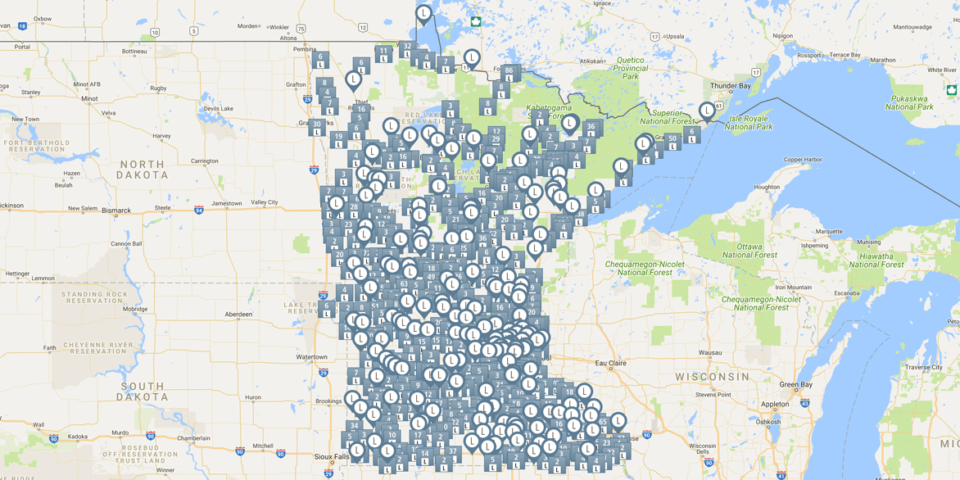 Spot Us
Over 7,000 BCLP alumni, more than 600 BRCLP alumni, and countless community leaders who have been a part of our three most recent programs.