Image: LPEP-banner_2020-1-e1600373382811
Leaders Partnering to End Poverty
Training designed for rural Minnesota community members of all income levels who are engaged, passionate, and committed to ending poverty.
Leaders Partnering to End Poverty (LPEP) is designed for community members of all income levels, who are engaged in their community, and who are passionate and committed to ending poverty. The year-long program also works to engage the greater community in the cohort's effort through a series of public events.
All sessions, community conversations and events take place in the participating community.
Current and Upcoming LPEP Training
There are currently no upcoming events.
What makes LPEP unique?
Through the seven sessions of the program participants will explore how poverty impacts the health of their community, identify issues that they can address and create relationships within the cohort to sustain their effort. Additionally, all participants are invited to join a steering committee that will help unify the group effort and coordinate community events and conversations. The goal of this work is to help each cohort develop an identity, structure and network that reaches throughout the community to support their efforts to address poverty after the program is complete.
Program Overview
The LPEP program offers participants the opportunity to:
Develop an understanding of poverty as a community issue by identifying its causes, and approaches to deal with these issues.
Learn from each other's experiences.
Build personal and working relationships across economic disparities.
Strengthen their leadership skills and develop tools to organize a focused community effort to move people out of poverty.
The combination of formal training, community events and conversations offers the opportunity to build strong relationships and leadership skills for building social capital – all towards the goal of mobilizing that capital to bring awareness to the issue of poverty.
Capacity-building sessions (7 days)
These sessions are formal trainings. The first is a full-day, the remaining six are half-day sessions.
Community events (as determined by your community)
Your group puts your learning to work at community events you design and plan – with assistance from our trainers and Blandin Foundation staff as needed. Communities have written and performed plays, planned advocacy events at the state capitol and more. Projects reflect each community's unique learning and priorities.
Program Costs
Blandin Foundation covers the cost of the program (tuition, meals, and training materials). The cost to participants is their time and travel to and from the sessions. If attendance at the program creates a financial hardship, enabling funds are available through the Grand Rapids Area Community Foundation.
To learn more about the program contact the Recruitment Manager.
Apply
The first step is to complete the community inquiry form and identify which program you are interested in.
Once this form is complete and we are sure we can serve your community we will provide more information on how you can complete the next steps that follow:
Inviting voices from the diverse dimensions of your community to be a part of the application process.
Facilitating a group conversation to gather information for your application.
Submitting the application on behalf of your community.
Connecting with our recruitment team to learn more about program availability and applicant recruitment process.
Blandin Foundation Leadership Programs does not and shall not discriminate on the basis of race, color, religion (creed), gender identity, gender expression, age, national origin (ancestry), disability, marital status, sexual orientation, or military status, in any of its activities or operations. These activities include, but are not limited to, selection of volunteers including program participants and vendors, and provision of services. We are committed to providing an inclusive and welcoming environment for all members of our staff, participants, volunteers, independent contractors, and vendors.
Contact Us
Your feedback strengthens our leadership programs. Contact us to share your thoughts. You may also subscribe to our mailing list, or contact the following Leadership team members.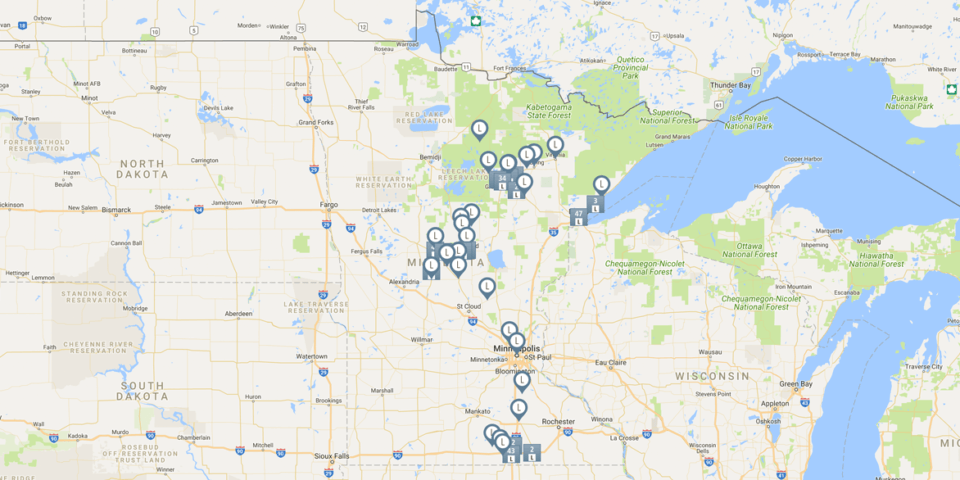 Spot Us
Hundreds of leaders are working across the state in their communities to end poverty.